Las Vegas is a popular destination for business travelers, and there's always some kind of conference or convention happening somewhere in the city. You'd think finding an event venue for your own use would be easy, wouldn't you?
If you're putting together a small to a mid-sized event in Las Vegas, finding an affordable space can be tricky. Most of the hotels and conference centers that host those huge conventions don't have options to suit your smaller budget. They cater to customers that need room for thousands of guests.
There are lots of options for a smaller event venue rental within a smaller budget. You just have to know where to look.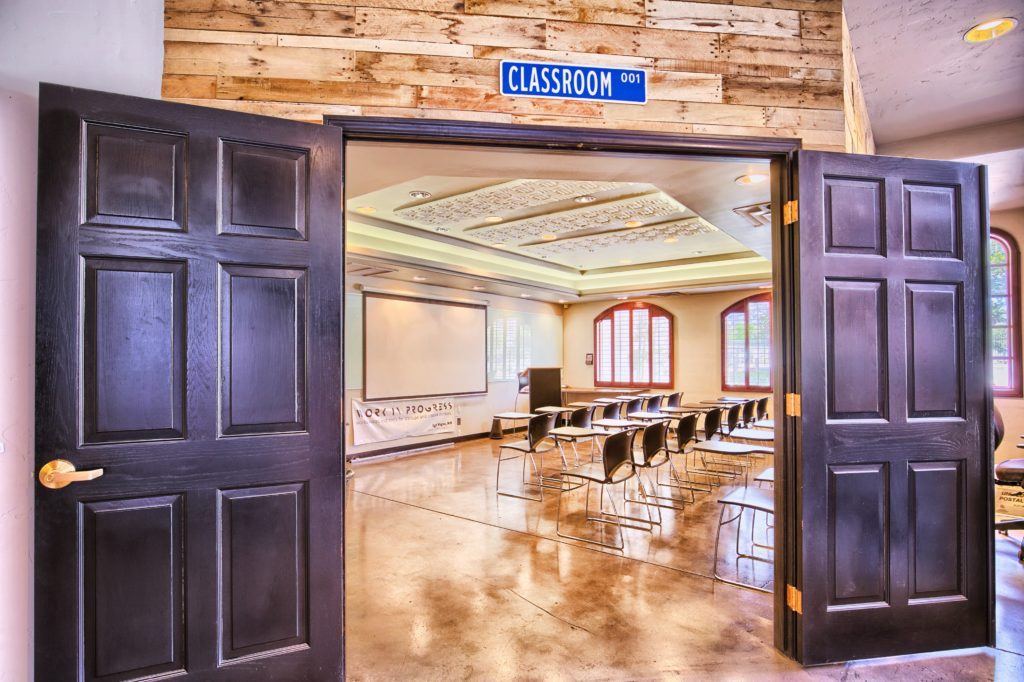 Tip 1: Get Off the Strip
The Strip is not all there is to Las Vegas. Especially if your event attendees are Vegas locals, the hassle of getting to and from a Strip event space (and the cost of parking) isn't necessarily worthwhile.
For the best combination of convenient hotels and reasonable costs, you can't really beat Downtown.
You might also find great venues in Summerlin or Henderson. Since they're outside of tourist-focused areas, both tend to be preferred by locals.
Even if you want to hold a bigger event in a nice hotel, there are plenty of off-Strip options. Try The M, Red Rock Resort, Green Valley Ranch, South Point, or The Silverton as comparable alternatives.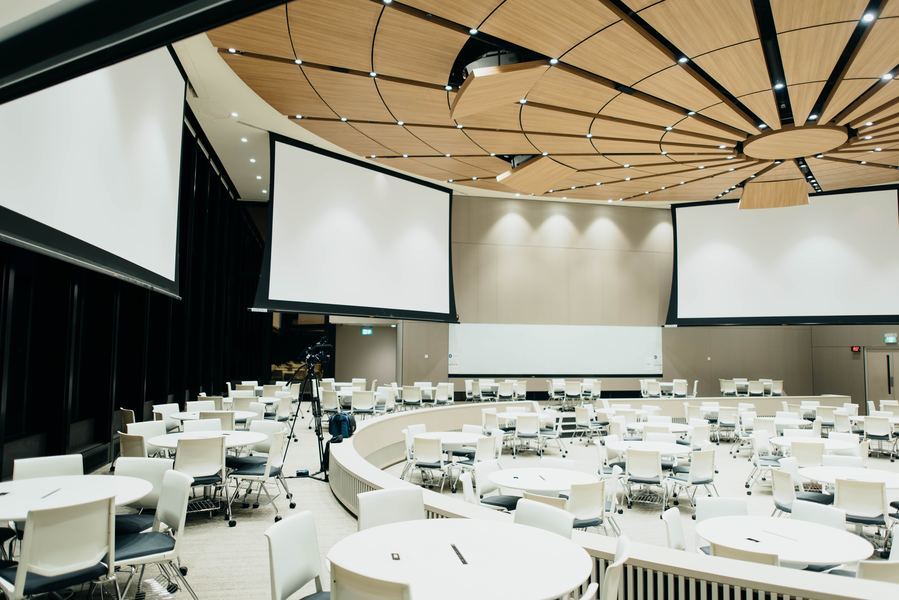 Tip 2: Think Outside the Hotel
As nice as hotel conference rooms can be, they're not right for every situation.
For example, let's say you want to host something like a leadership workshop with your top performers. It makes a lot more sense to use a space where you can all convene in the main classroom area and then break away into smaller rooms for focused work. A Vegas hotel probably isn't the best space for that.
You can find meeting space in restaurants, rent conference rooms in coworking spaces like Work in Progress, or take advantage of lesser-known Las Vegas venues like the Neon Museum.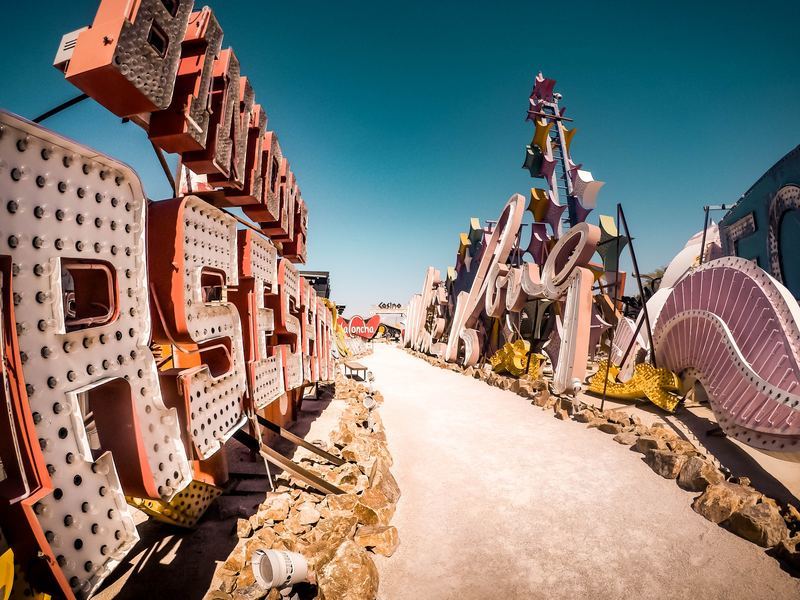 Because of the number of hotel-based event venues in Las Vegas, the smaller spaces tend to get overlooked. It's hard for a local business to stand out against the marketing power of the huge resort groups that own the big casinos, so you might have to look a little closer to find the right space for you.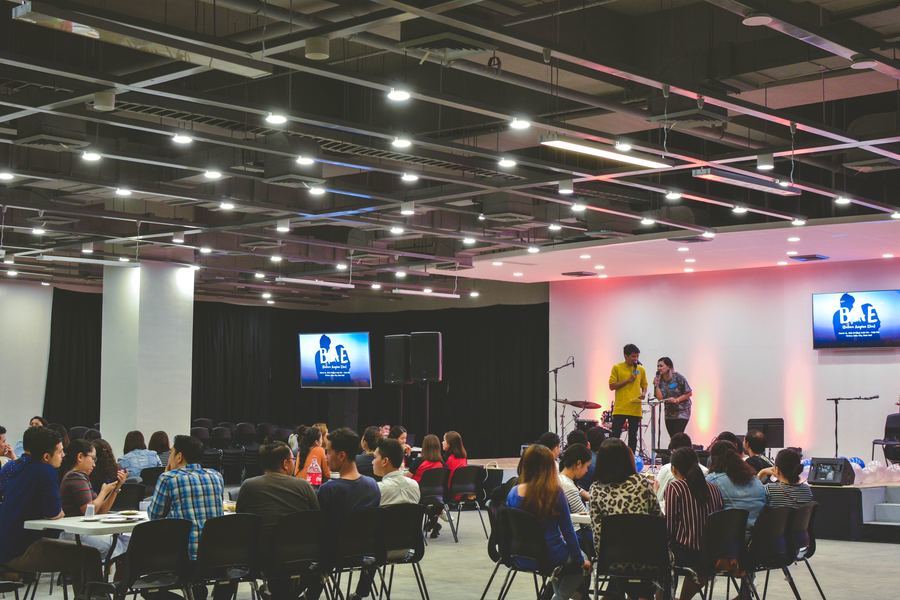 Tip 3: Take the Goldilocks Approach
The best event space is big enough for your whole team, but small enough that you're not overpaying for space you won't use.
Sometimes it's tempting to rent that 6 person conference room to save money, even though you have 12 people coming.
Trust us, though:
It's worth the extra money to seat your entire group comfortably. During Vegas summers especially, cramming extra people into a smaller space frustrates everyone involved. Plus, the venue may not let you overfill a room because of fire safety code or other concerns.
Before you book your meeting rooms, tell the manager of the space what you're planning to use it for. They might be able to suggest a better-suited space or a more cost-effective option.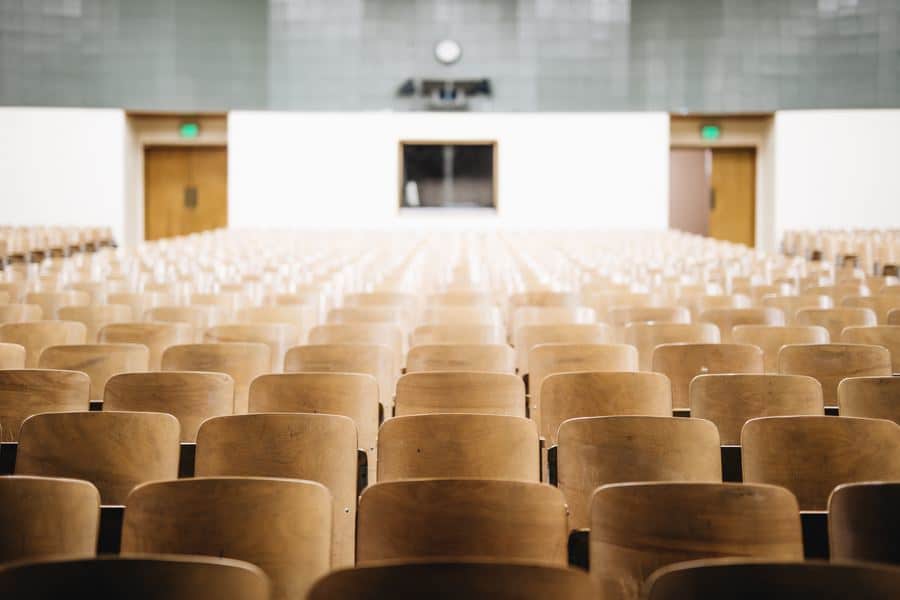 Tip 4: Book Outside Peak Hours
Supply and demand is definitely a thing.
Some venues will offer discounts or other perks to people who book space during times when demand is low, so ask before you book. Meanwhile, you might be expected to pay a premium to reserve a spot on the busiest days of the year.
Not all venues use surge pricing – that's when prices increase during busy times. You can usually tell because venues that list prices on their websites are unlikely to ask for more on certain days, while places that say "call for pricing" or "prices start at $X.XX" are likely to charge more for peak hours.
If you're working within an especially tight budget, it helps if you're flexible on the event dates. Call around and see if you can get a deal by booking on slow days.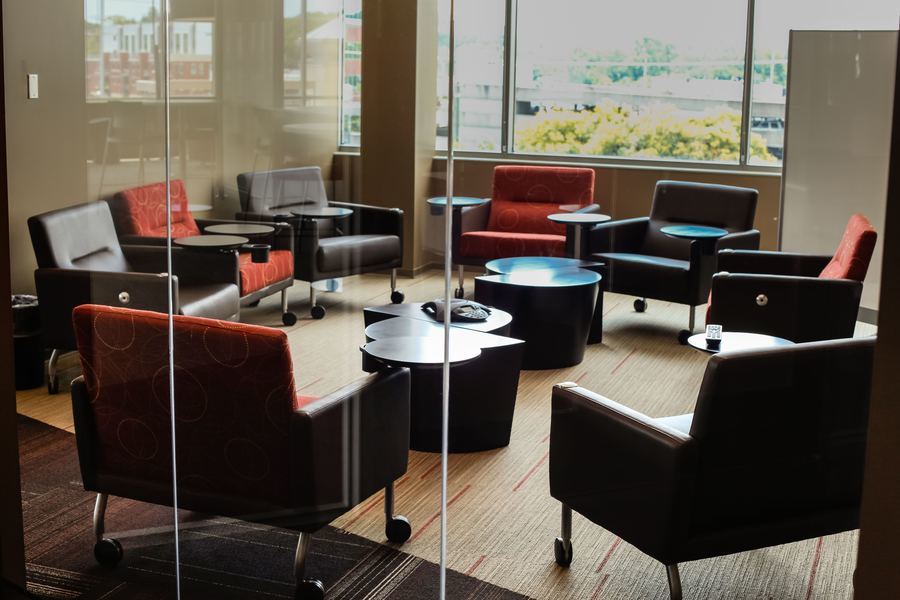 Tip 5: Ask About Amenities
Depending on what you need for your event, it might be more cost-effective to find an event space that will provide extras.
Consider things like catering, snacks and drinks, tech, and service staff before you book. You can provide those things on your own, or you can find a venue where they're included.
Noise level is often overlooked, but you should think about that, too. Do you need silence? Are you going to make a lot of noise that might disturb other guests? If possible, visit potential venues ahead of time to check out the landscape and ambient noise level.
Some other things to consider are:
Do you need parking spaces, or will most people order Ubers?
Are your attendees coming from hotels, or are they local?
Will you be providing meals, and can you eat at the venue?
Are there places nearby where people can meet informally after your event is over?
Is there any space for your guests to step away and take a quiet moment?
Are there enough bathrooms to avoid huge lines during breaks?
If you intend to bring in a caterer or event support staff, make sure you ask ahead of time to make sure it's allowed. You might ask about adding services to your space rental, too. Often, those extras are more cost-effective than you think.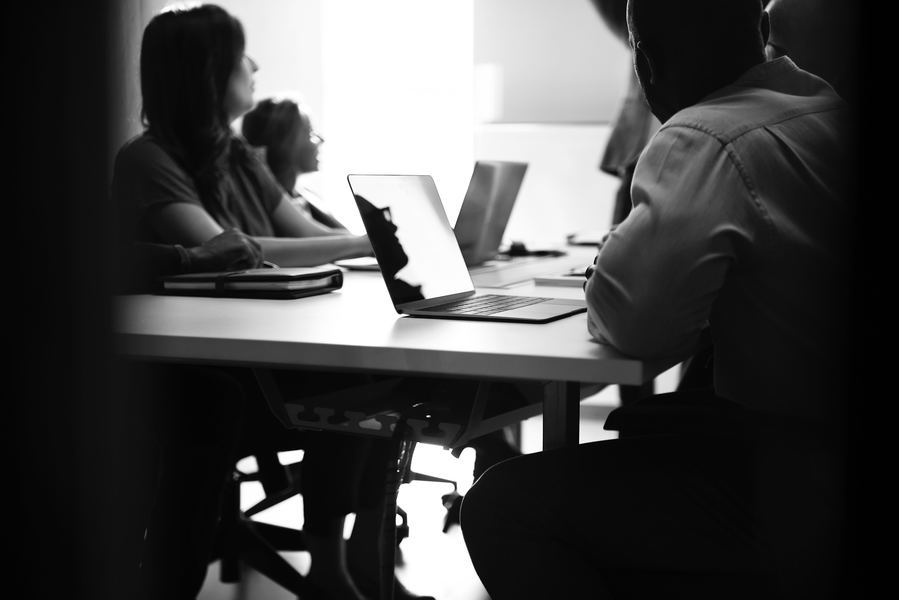 One Last Note About Las Vegas Venues
For small and mid-sized groups, event venue rental in Las Vegas is a lot like looking for event space in other cities. The biggest difference is that there are a lot more creative options, so you might have to be more specific when you're searching for the right place.
Start by figuring out what you want, listing what you don't want, and asking around for ideas. You'll find something awesome if you begin with a good idea of what you're looking for.
Originally posted 2018-07-10 17:06:37.