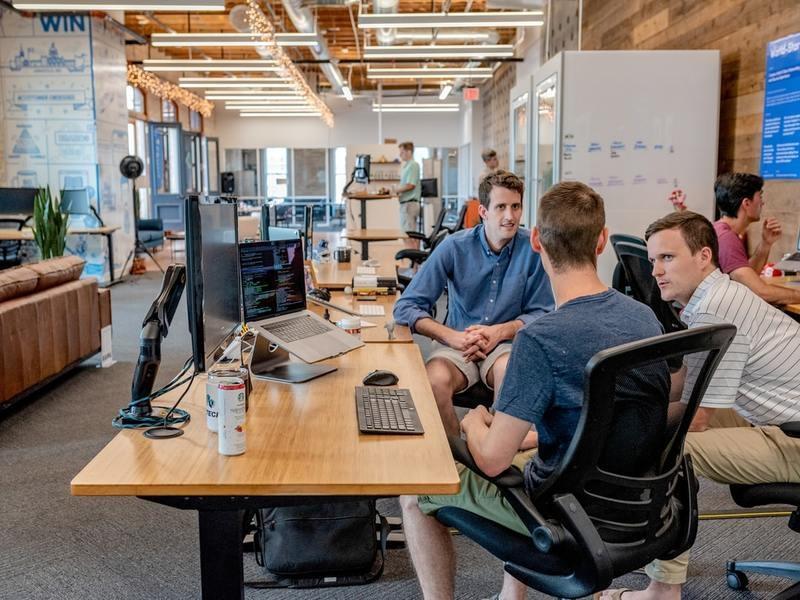 In the U.S. and around the world, the freelance workforce is expanding. More and more people are taking advantage of jobs that let them work from their homes, coffee shops, or anywhere else they like. According to a report by the Freelancer's Union and Upwork, ten million more people are freelancing in 2019 than just five years ago. Freelancers are also, in general, earning more than they were before.
There comes a time in the career of most freelancers when they're growing rapidly and need a more professional space to work out of than a home office. That's where coworking spaces come in.
An increasing number of companies are offering shared workspaces to meet the needs of the growing freelance workforce, but not every coworking space is created equal. Here, we'll go over what a good coworking space can offer and a few tips on how to choose the best one for you. 
Tip 1: Go Explore the Space
The photos online might look fantastic, but you'll never know what a coworking space is like until you're actually there. Walking through the space will allow you to see how spacious the offices are and what the staff members are like. You can also check something that pictures on a website can't capture: the noise level. Is there background music playing? Is there a lot of chit-chat across workspaces?
You'll want to take the arrangement of the space into account as well. Is the floor plan open or are there individual offices? You'll want to consider whether you can grow into a workspace before committing. 
Consider the location too. Is the space easy for clients to get to? What's the commute like? Is it located next to places in your city you'd like to visit often, like coffee shops, restaurants, bars, the library? Is it in a safe neighborhood?
Pictures online can only tell you so much about the space you're considering, so it's important to check out the place yourself before taking the plunge.
Tip 2: Calculate Cost-Effectiveness
The saying "you get what you pay for" is often true, but only up to a point. The most expensive option isn't always the best, but neither is the absolute cheapest.
Consider what you're getting in exchange for the fee you pay to use a space. Keep in mind that the fee you pay covers overhead costs, and coworking spaces usually come pre-furnished, so you're saving on furniture and decor as well. It might be worth a few extra dollars for a quicker commute, a larger office, or better amenities you know you'll be using. 
And speaking of amenities…
Tip 3: Don't Overlook the Perks
You probably shouldn't choose a coworking space solely because there's cold brew on tap or an extra-fancy boardroom, but if you know you'll be able to get the most out of them, perks should definitely factor into your decision.
Consider what you and/or your employees will need and use every day. Dedicated offices? Super solid Wi-Fi? A snack area? Check what the restrooms are like and whether there's a meeting room where you can take visiting clients. If you're a solo freelancer, an individual office space could be enough, but depending on the business, meeting and event spaces could be a huge bonus in a coworking space.
Picking Your Perfect Workspace
Wherever you end up, it's likely that you'll be putting in some long hours in your coworking space. That means it should be somewhere you actually like spending time! Be choosy and weigh your options carefully. If you do your homework, you'll end up with an office match made in heaven.
If you are in Las Vegas, then come by to check out Work in Progress. We offer coworking and private team rooms on a month-to-month basis. Perfect for you and your growing business.
Originally posted 2019-01-10 14:22:00.